The applications for our UFLP Traineeship are open again from March 1 - March 22 end of day for 6 tracks: Digital & Analytics, Commercial, Supply Chain, HR, R&D and Finance.
Interested? Click the 'apply now' button and apply!
Will you be our Future Leader?
The Unilever Future Leaders Programme, or as we say "UFLP", gives you the opportunity to develop yourself from a (recent) graduate into an experienced future-fit professional. Bring your enthusiasm, curiosity and innovative ideas to the table and start your learning journey at Unilever!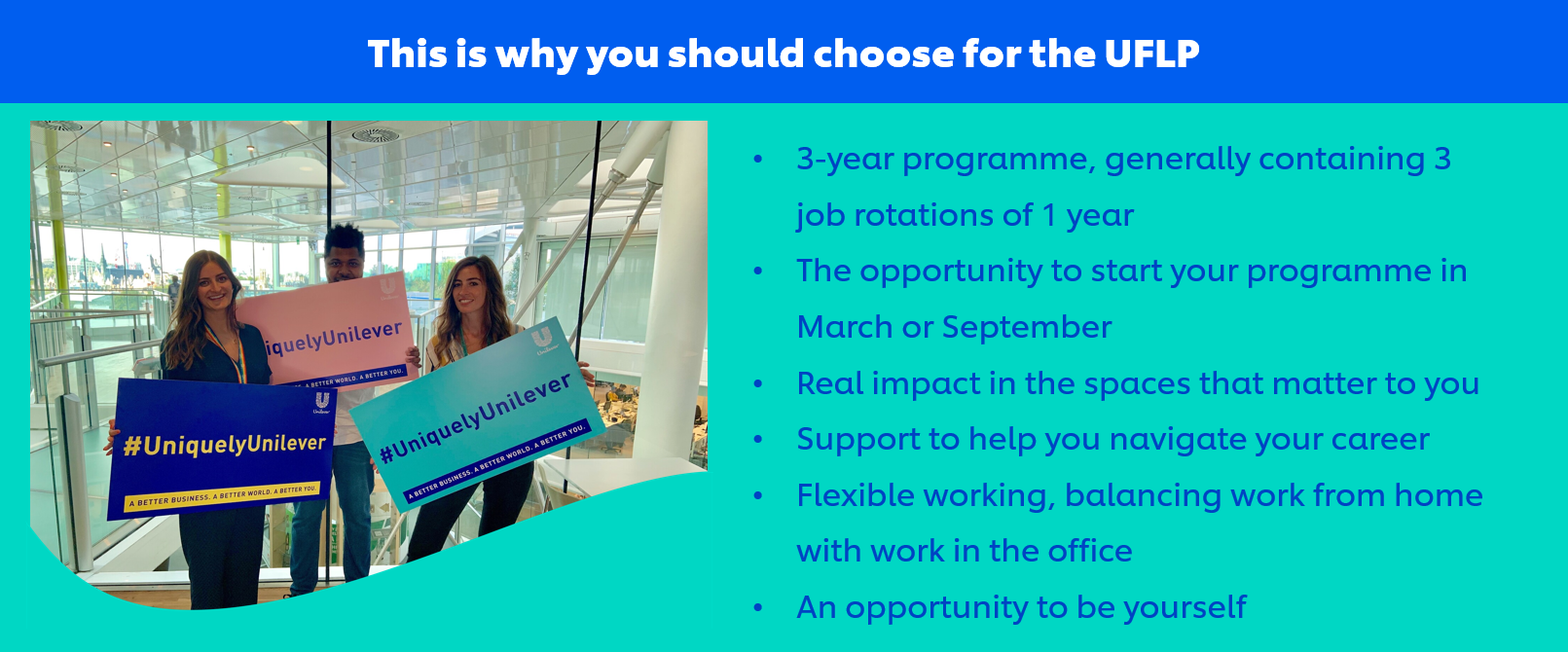 The tracks

We accept great talents with all sorts of backgrounds, since we believe in a resume-free selection process for the UFLP. In R&D, we do require a strong technical qualification in a Chemical, Biological, Physical or Food-related Sciences and Chemical/Material Engineering-related disciplines. For Supply Chain, you will need a strong background in Electrical, Mechanical, Chemical, Manufacturing or similar engineering. We also accept Mathematics, Business, Technology, or Design-related disciplines.
Application process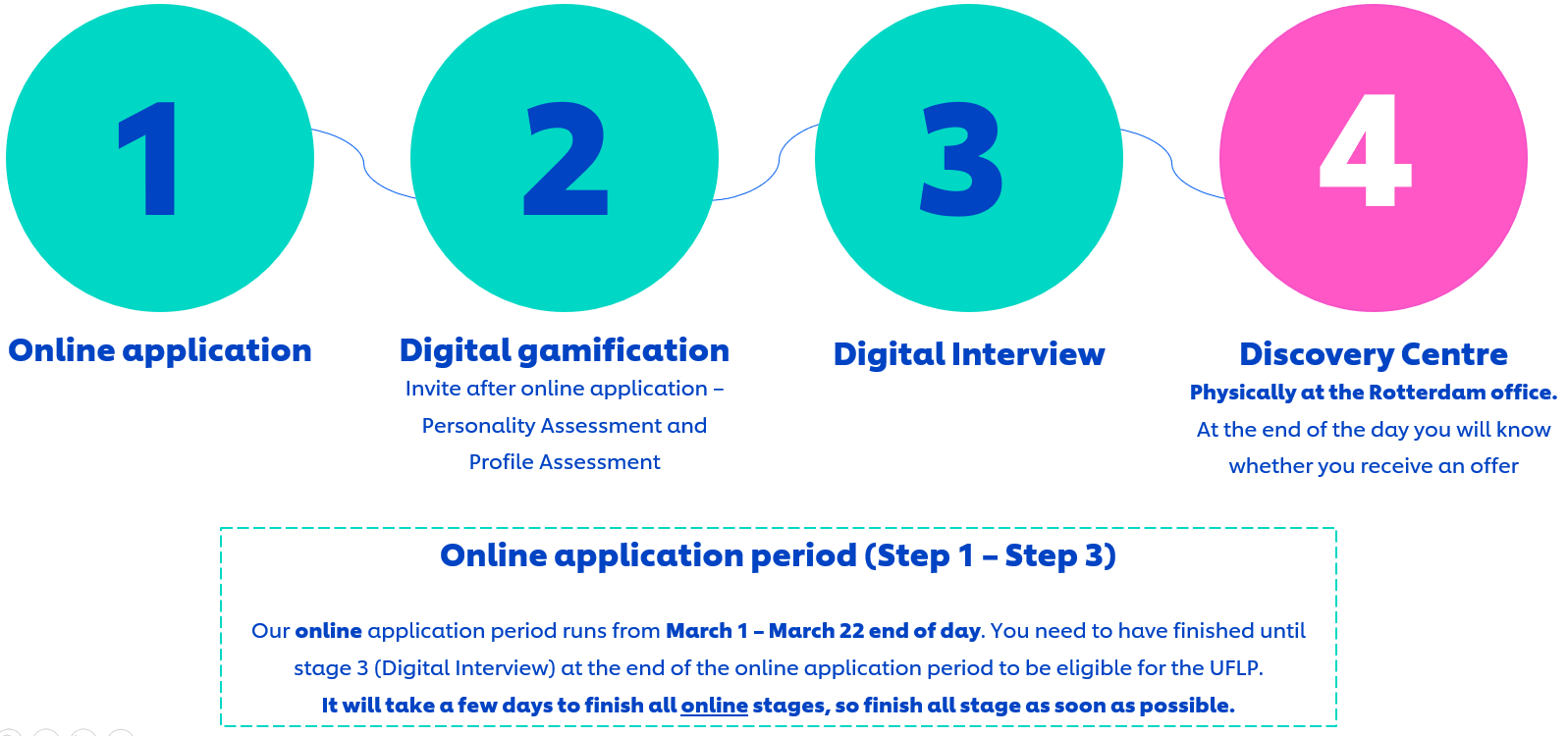 Frequently Asked Questions
We've put together some commonly asked questions to give you more information about Unilever Future Leaders Programme in the Netherlands
Requirements for UFLP application
Hear from our Future Leaders and Recruiter!
Our offer


What happens after the UFLP?
You are now a Unilever Future Leaders Programme graduate! Together with your mentor and line manager you will explore the available possibilities. Your learning journey won't stop. Apply for the challenging available job opportunity that fits your interests!
Follow us and stay updated!
Connect with us
We're always looking to connect with those who share an interest in a sustainable future.
Contact us
Get in touch with Unilever PLC and specialist teams in our headquarters, or find contacts around the world.
Contact us