When you join our team, you will be part of a digital first, world class value chain - sourcing the raw materials, turning them into the products we sell, and delivering them to millions of retail outlets via our global network of logistics warehouses - to ensure our household brands reach billions of consumers every day.
Future-fit manufacturing is the magic of combining manufacturing and advanced technology in our operations to become fully responsive, agile, data-driven and consumer centric. That means adopting cutting-edge technology and advanced manufacturing methods to increase operational performance and environmental sustainability – while also utilising Fit for Purpose learning resources to continuously build essential skills.
Manufacturing at Unilever is:
At the heart of our global organisation. This is where we transform our raw materials into Unilever's purposeful brands using fourth industrial revolution (4IR) technologies.
Committed to a sustainable future by protecting people and the planet. Your role will have a direct impact on people and the planet via our ambitious Unilever Compass commitments working with our partners, suppliers, and communities around the world to drive the systemic change that is needed to -improve the health of the planet; improve people's health, confidence and wellbeing; and contribute to a fairer more inclusive world.
A great place to be part of a highly engaged, purposeful, and future-fit team. You will get personal development and learning as you build future-fit skills and grow your career within Unilever. Continuous learning is at the heart of our growth culture – and our commitment to helping our people stay fit for the future of work.
Agile for the changing market by embracing digital transformation and innovative technology (from real time data analytics to robotic process automation) for greater efficiency in delivering world class products to meet customer and consumer expectations in rapidly dynamic market conditions.
Dialling up diversity. Having a more diverse supply chain not only helps shape a fairer and more socially inclusive world – it allows us to unlock innovation and agility and better address the needs of our diverse consumers. We also want to be a workplace where everyone feels they belong and are able to thrive. This means creating an inclusive culture free from the barriers that limit people in reaching their true potential.
A global, connected Supply Chain team that collaborates internally and externally across our end-to-end value chain with rigour, tenacity, and passion. Sitting within the Unilever Business Operations function, our Supply Chain teams support our five Business Groups (Personal Care, Home Care, Nutrition, Beauty & Wellbeing, and Ice Cream) and One Unilever markets, and are spread across over 280 factories, 270 offices and 450 logistics warehouses globally. They include our Line Operators, Engineers, Planners, Procurement, Quality, Logistics, R&D, Environment and Safety teams.

To join us, start by searching our job openings. You can also sign up for job alerts or join our talent community.
Did you know?
As assessed by Gartner Unilever has been recognised in its distinguished 'Master's Category since 2018 having held the number 1 position in its top 25 ranking for several years prior.
Read more
Inside our Hefei Factory in China – Unilever's largest production facility in the world
Unilever's Hefei site in China has been recognised by the World Economic Forum as an "Advanced 4th Industrial Revolution Lighthouse". This recognition sees Hefei joining a group of 54 other pioneering factories – including our Dubai Personal Care Factory – that are considered the most digitally advanced manufacturers in the world.
Reducing emissions from our factories
From heat pumps to renewables, Lewis Rae, Unilever's Safety, Health, and Environment Capabilities Manager for Air Emissions, explains how we're decarbonising our operations. Read more.
Key roles
Click to explore some of our critical supply chain roles.
Sustainable Manufacturing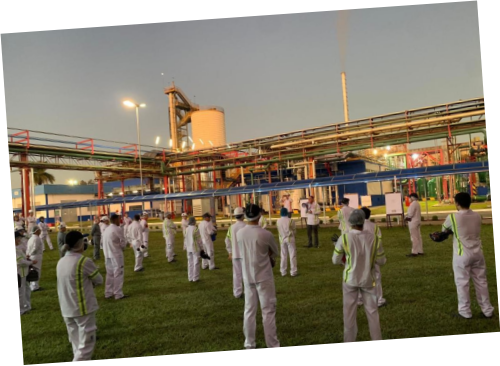 When you join Unilever, you're partnering with a company that understands that we have a responsibility to the planet. Our Unilever Compass sets out our sustainability commitments to tackle the key challenges of our time. These are; climate action, protect and regenerate nature, waste free world, positive nutrition, health and wellbeing, equity diversity and inclusion, raising living standards and future of work.
Our Climate Transition Action Plan sets out our climate strategy and goals, and the actions we are taking to meet them. They include a commitment to reduce our operational emissions by 100% by 2030, against a 2015 baseline.
So far:
We've reduced operational emissions from our factories, offices, and research labs by 64% since 2015. This puts us on track to achieve our interim milestone of a 70% reduction by 2025
We've reduced CO2 from energy per tonne of production by 77% compared to 2008 and by 14% versus 2020.
As part of these commitments, we are also working to implement water stewardship programmes in 100 locations in water-stressed areas by 2030, as well halve food waste in our operations by 2025. Learn more about our Compass sustainability commitments here.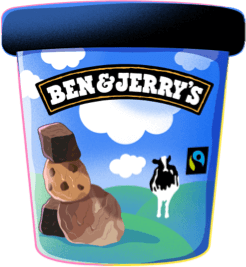 Find jobs in

Factory Supply Chain

Our purpose is to make sustainable living commonplace. If you are also passionate about helping our global supply chain meet consumer needs, protect people and the planet, while also building world class manufacturing skills, you're ready to join Unilever.

Find out more about a role in Factory Supply Chain by searching for opportunities.

Are you a match?
It is an absolute privilege to lead Unilever's Supply Chain. The passion and drive of so many individuals and teams makes it one of the best supply chain organisations operating across the world today.
Reginaldo Ecclissato, Chief Business Operations and Supply Chain Officer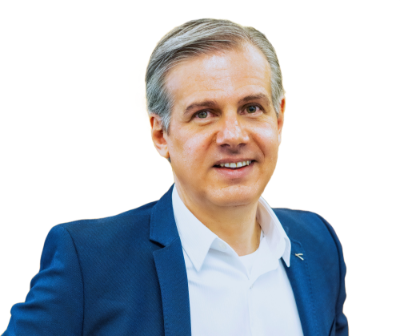 Connect with us
We're always looking to connect with those who share an interest in a sustainable future.
Contact us
Get in touch with Unilever PLC and specialist teams in our headquarters, or find contacts around the world.
Contact us