As a professional at Unilever, you'll enjoy the responsibility to lead change – putting your fresh thinking into action. We'll equip you with the tools you need to do the job and more, enabling you to use your unique perspective to grow beyond limits and make a positive impact on the world, our business, and our people.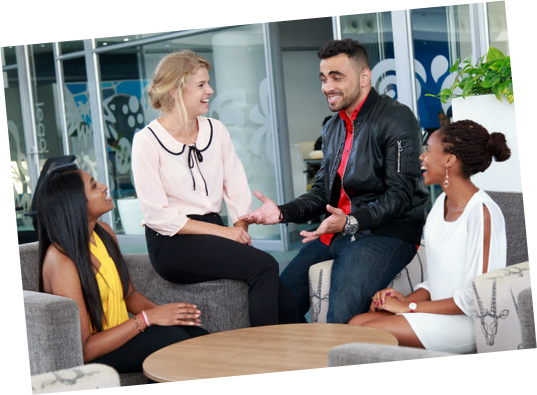 Unilever and you
From Axe to Omo, Lifebuoy to Lipton, Cif to Domestos, you could be the brains behind brands that are lovingly used in households the world over. You could be marketing them to new territories, sourcing their sustainable materials, engineering their contents or even managing the people behind every product. As a member of our team, you'll build a purpose-orientated career and lead positive change through our business. You'll empower others through your caring and inclusive attitude. You'll deliver on our mission to be a force for good in the world. And you'll join an esteemed group of entrepreneurs.
Application process
Our online application form is the quick and easy way to apply for all the jobs at Unilever – you can use your LinkedIn profile to make the process even easier.
We invite you to an interview with one of our talent advisors to get to know each other better and see if we fit together.
This interview is the line managers opportunity to get to know you and your skills on a deeper level, and it's also your opportunity to get to know your future role and responsibilities.
If we both agree that we're a good fit, we'll make you a job offer and welcome you to your new role at Unilever.
Connect with us
We're always looking to connect with those who share an interest in a sustainable future.
Contact us
Get in touch with Unilever PLC and specialist teams in our headquarters, or find contacts around the world.
Contact us