A Better Business. A Better World. A Better You.
Our unique brands and portfolio of products make us who we are and drive our purpose. But it's also the diversity, curiosity, and shared ambition of our people that make us successful.
Our people bring passion and purpose to our organisation and grow through continuous learning and development. This makes Unilever the perfect place to start your career. We have a variety of early careers programmes for young talent with fresh ideas who want exposure to real world challenges and inspiring leaders and peers.
There are many ways to join us. We have a range of job opportunities to fit around your studies - internships, and summer placements, or our apprenticeship programmes inclusive to all school leavers. You can also join us when you have completed your education – either in an entry level position, or by applying for our flagship leadership development programme, the Unilever Future Leaders Programme (UFLP).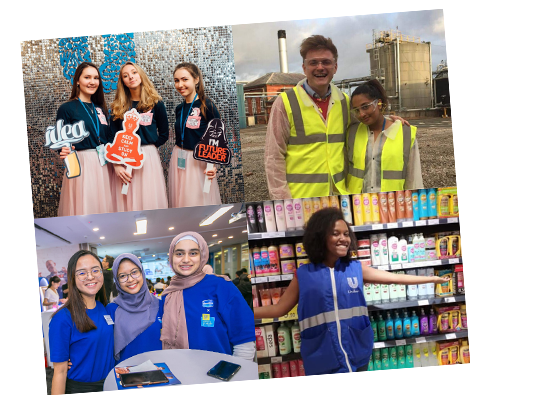 Unilever Future Leaders Programme
Ignite the leader in you
Young voices have always been a powerful catalyst for change. At Unilever, you can make things happen with your positive energy, enthusiasm and original ideas. Bring your purpose to life in the work you do – and together, we can lead the way to a sustainable future.
Learn more
Opportunities by location
The programmes we offer vary by location. To find out more about the opportunities in your location, take a look below, and select your market.
Connect with us
We're always looking to connect with those who share an interest in a sustainable future.
Contact us
Get in touch with Unilever PLC and specialist teams in our headquarters, or find contacts around the world.
Contact us